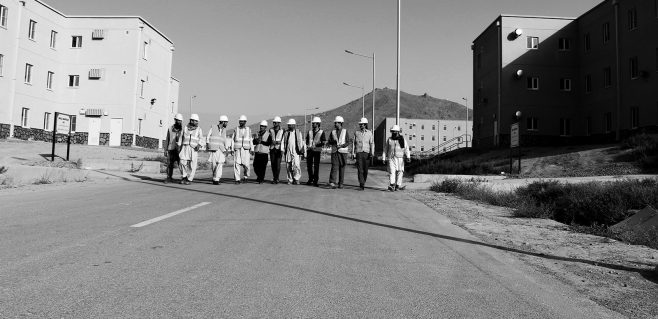 MACEC was established in 2004 to address the growing construction and engineering needs throughout Afghanistan. Beginning as an engineering firm, we quickly expanded our services to provide turn-key solutions for our customers. Today, we provide full design-build services for vertical and horizontal construction projects ranging from $1 million to over $ 30 million value. Offering our customers a best value option, MACEC's turn-key services include; Engineering Design and Construction, Project Management Consultancy, Maintenance and Manufacturing.
Operating in the South, West/South, Central Asia, the Middle East and Africa, MACEC supports a variety of Government and Non-Government customers including the United Nation, The U.S Department of Defense, the United Kingdom, the Republic of Poland, the Kingdom of Bahrain, UAE, the Republic of Djibouti, Afghanistan, and other Coalition Forces. Our experience includes working directly with Government agencies and Non-Government organizations as well as with international contractors as team partner.
Understanding our customers' needs in a dynamic world economy is paramount. MACEC is able to provide cost and schedule efficiencies through self-performance. We have over 2,000 personnel who are well-trained and equipped with the tools and knowledge they need to succeed. Our project management team are multi-lingual, poses the appropriate certifications and are knowledgeable in International Building Code, Safety Management, and Quality Control Standards. They have expertise to successfully execute and deliver complex, multi-scope projects and services.
MACEC stands apart from our competitors due to our team of talented, experienced individuals. Our core philosophy is our unwavering commitment to extraordinary performance for our client. We manage our businesses and activities around the growing need of our clients.
MACEC want to be your builder for life, whether you built your project or not, it's not too late to join our family. MACEC is managed over 10 years of renovation experience and supported by the same system.
Vision
To be the leading company providing the best construction solutions
Mission Statement
To be the permanent provider of highest level of quality construction products and services by consistently improving the quality of our products and services, adding value for client and building long term relationship with customers.
Latest News

Our Profile