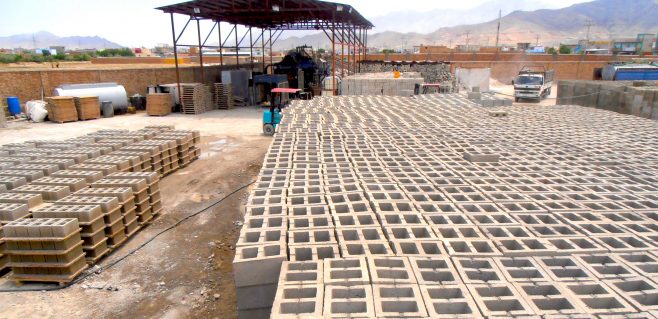 MACEC is one of the largest local manufacturer of construction material. MACEC owns and operates several batch plants, asphalt plant, aggregate plant and CMU plant which produce a variety of construction materials. Our concrete block, hot mix asphalt, ready mixed concrete and aggregate products help our customers solve their building challenges. MACEC's high quality concrete products can help you to build a building or construction project.
MACEC is currently producing the following products and want to expand its products range in near future.
Concrete Block (CMU)
Concrete Masonry Unit (CMU) is widely known as one of the most practical, long-lasting and cost-effective material used in building. Due to its strength, durability, and excellent fire rating, concrete block provides a sensible alternative to many other building materials. MACEC supplies concrete block to customers with all types of building needs, including industrial, commercial, institutional and residential. We support our customers' ongoing needs for concrete block, with superior quality, technical expertise, and customer service. A wide variety of standard and special shapes of CMU are available, to meet all of your construction needs.
Standard Hot Mix Asphalt (HMA)
HMA is one of the most used and durable paving materials on roads and is made by combining crushed stones (gravel and sand) with liquid asphalt cement. We offer a wide range of cost effective, high performance asphalt products, our standard hot mix asphalt can be used on major highway systems, driveways, commercial parking lots, or rural country roads.
Ready Mix Concrete
Concrete is a versatile substance that has been used for centuries in a wide range of construction projects. MACEC provide ready mix concrete that help build vertical construction, driveways, roadways, bridges, dams, buildings and more.
Aggregates
MACEC's Aggregates product line offers a full range of crushed rock, stone, sand, and gravel for the civil, commercial, residential, and industrial construction sectors. Our products are used in many applications, including ready-mixed and precast concrete, asphalt, and as a base material for street and road construction. Along with a complete product selection, MACEC Aggregates offers services including product delivery, technical support, and industry expertise.
Latest News

Our Profile