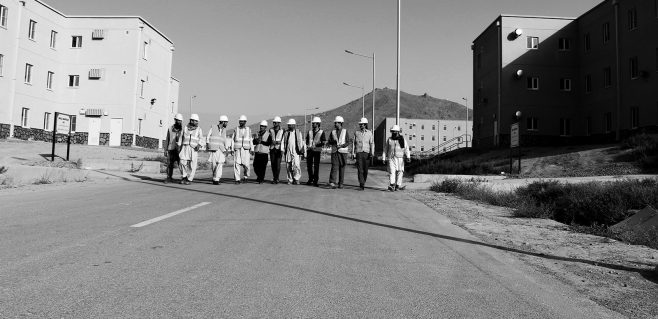 MACEC owes its success to the collective skills and experience of its management team and construction staff. Having experienced designers, engineers, quantity surveyors and practical builders working together as a team under one roof produces both affordable and unique projects.
Our team of construction professionals offer a single source solution for all of your construction and engineering related needs. Whether its restoration, site preparation, infrastructure upgrades, design-build of a new facility, or facility renovations, we have the experience and personnel to provide the highest quality construction on schedule and within budget. MACEC has a multi-disciplined team of construction professionals. Our personnel include registered Professional Engineers, certified Project Management Professionals, Construction Managers, Operation Managers, certified Contractor Quality Control Managers, OSHA trained Safety Officers, Site Superintendents and Field Supervisors, Heavy Equipment Operators, and General Skilled Laborers who work together as a cohesive team. They have the training, knowledge and expertise to deliver the most difficult and complex projects as evidenced in the work we have completed throughout Afghanistan
Our Team supports clients from project inception, providing design and value engineering alternatives through the commissioning of the fully operational facility including base building systems training. In addition to our Team, MACEC has extensive resources including materials manufacturing plants, heavy and specialty equipment, and a network of local offices staffed with seasoned professions providing the dual advantage of a strong local presence and broad geographic reach.
The key to our success is our Team's commitment to quality and our continuous investment and training in state-the-art technology. With MACEC on your team you'll find the experience, expertise and integrity necessary to manage and complete your next project on time and within budget.
Latest News

Our Profile